Honoring a Tradition of Excellence
Recognizing outstanding alumni is one way Northwest Florida State College Foundation shows its commitment to showcasing the impact of NWFSC on the personal and professional lives of its graduates and the community in which it serves.
These honorees represent the thousands of alumni who contribute in countless ways to business, education, the arts and society.
We honor Distinguished Alumni because they personify the College's tradition of excellence, bringing distinction to themselves and to NWF through their outstanding achievements.
2021 Distinguished Alumni Award Winners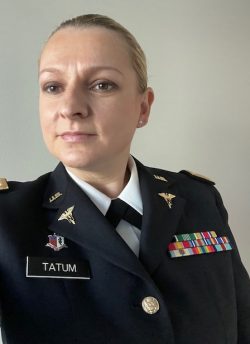 Nicoleta Tatum
Captain Nicoleta Tatum's passion for behavioral health/psychiatric nursing began at a young age after experiencing the tragic loss of her father during her college years. Captain Tatum was in the USA on a visa from Romania pursuing an education, having been a high achiever at a university in Romania. From the start of her time in the USA, Nicoleta has volunteered with many organizations. Once she earned her US citizenship, she commissioned into the Army Nurse Corps. She practices in the psychiatric division as a Psychiatric Nurse Practitioner in the outpatients setting of the VA Clinic in Panama City, Florida.  She is set to deploy come June 2022.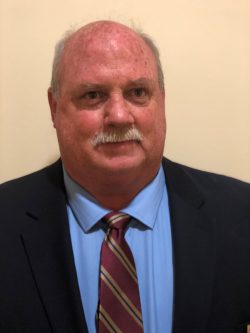 Ronald Toole
Ron Toole's volunteerism and passion for Northwest Florida are unparalleled. A successful defense contractor by day, Toole has coordinated disaster relief efforts for hurricanes and those impacted by COVID19, providing food and support to thousands of individuals. Toole credits the project management skills he gained at Northwest Florida State College not only for his successful career, but also for his exemplary volunteer efforts.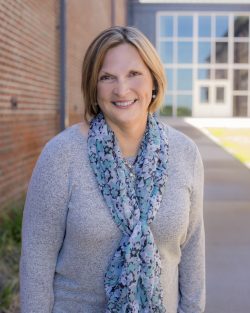 Janet Currid
Mrs. Currid has spent the last 30 years serving the students of Walton County. She is a graduate of the Brian Dassler Leadership Academy. A select few administrators are chosen to attend this prestigious professional development that is sponsored by the Florida Department of Education. Mrs. Currid often attends mock interviews for NWFSC Teacher Education students who are preparing to graduate. She gives her time and expertise to help these students improve their interview skills prior to their graduation and search for a full time teaching position.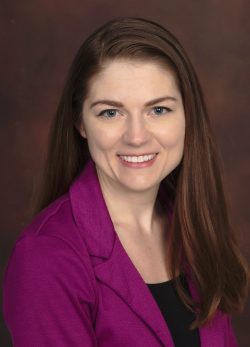 Dr. Jennifer Miller
At approximately 10 years of federal civil service, and barely in her thirties, Dr. Miller is a triple financial management certified, triple Department of Defense-service (Army, Air Force, and 4th Estate agency) experienced, and education advocate. She has traversed the intricacies of the Department of Defense to yield repeated and esteemed career success! Dr. Miller gives a great deal in the form of virtual and in person community service. She remains in seasonal contact with NWFSC to share educational and employment opportunities. As she continues to give knowledge of her resources, Dr. Miller continuously serves as a mentor to current NWFSC students and alumni.